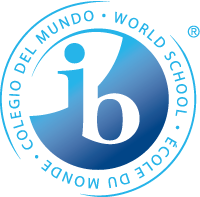 Vice Principal
School Management
Bladins International School of Malmö
Permanent
100%
Start date: as per agreement
Apply by: 2020-07-31
Bladins International School of Malmö (BISM)  is an IB Continuum School located in the central part of Malmö, right next to the beautiful green Pildammsparken. We are authorised to deliver the IB Primary Years, Middle Years and Diploma Programmes to approximately 600 students from all over the world.  BISM is part of the Bladins Foundation, an independent school in Malmö. Bladins operates as a non-profit foundation which means that any surplus revenue is reinvested into the core business – the education of our students. In addition to the international school, Bladins also runs a Swedish compulsory school, a Swedish upper secondary school and a Swedish preschool. 
BISM is now recruiting for the position of MYP/DP Vice Principal at our unique school, which is committed to delivering high-quality international education to our diverse community. 
As MYP/DP Vice Principal, you will have operational responsibility, as well as budget, student and staff responsibility within the MYP/DP section of the school. You will lead results and quality efforts in cooperation with your employees. You will have a supporting role towards teachers while challenging them in school development matters.
Development efforts are a large and important part of your assignment, and you are expected to actively promote development efforts in areas of pedagogy, work environment and systematic quality work.  
About the position:
You will have the responsibility as well as opportunity to influence, shape and develop the school. You are a key person in creating a climate that promotes long-term quality and creativity for both employees and students. 
As Vice Principal, you will lead, plan, coordinate, develop and evaluate the school in accordance with local laws and regulations, alongside those of the IB. You will be a part of the school's senior leadership team, working with general organisational matters. In your position as Vice Principal, you will have access and support from our Finance and HR departments. 
Job responsibilities include, but are not limited to:
Collaborate with teachers, parents and students to provide the best education for each student and assist them in their academic and professional goals. 

Evaluate teachers and other staff members to ensure that the relevant curriculums are adhered to and identify areas of improvement. 

Participate in hiring, training and other employment activities for teachers and other staff members to create a dynamic team. 

Lead professional development programmes for staff and encourage teachers to attend conferences and vocational training to maintain the best professional skills. 

Maintain systems of tracking student academic data and reporting. 

Cooperate with mentor teachers in the maintenance of the pastoral care of students. 
Job Skills & Qualifications:
Our school is looking for an experienced Vice Principal to manage school operations and provide strong leadership to our teachers and staff members. We are looking for candidates who are eager to influence staff and students and be part of a dynamic leadership team. Through your positive energy, you have the ability to motivate others and the ability to spread the feeling that everything is possible. You encourage others to take initiatives and promote positive attitudes in others. You have the ability to see the bigger picture, but also have attention to detail. You are a calm individual, who is reliable, trustworthy and loyal. You are inspired by working and leading in an academic environment in a solution-driven way showing clear direction. As a leader, you create the conditions for your employees to grow and use their potential. You are clear in your communication, you set well-defined goals that you follow up and you can make difficult decisions.
Qualifications and experience: 
Degree in education or similar teaching qualification  

Experience as a Vice Principal or a similar school management position

Completed or ongoing Swedish Principal degree is an advantage

Knowledge and understanding of the IB program is an advantage
Experience of working within the Swedish school system and with Swedish school legislation is a requirement.

 
Further, you should have: 
Strong verbal and written communication skills in English. Knowledge of Swedish is an advantage,

but not a requirement for the position

Strong pedagogical skills

Experience and competence within finance

Experience working in multicultural and multilingual environments 

Proficiency in Microsoft Office and Google suite 

Proven problem-solving and creative thinking skills 
To be successful in this role you have the ability to create good relationships with employees, students and other internal and external stakeholders. You are open-minded, flexible and driven by the passion to create the best possible learning environment for the students. Additionally, you have the ability to cooperate and collaborate with management, line managers and program coordinators. 
We place great emphasis on personal traits. 
Please apply by sending an email with your CV and cover letter to  camilla.lohman@interactivesearch.se by July 31st.
We look forward to receiving your application!
If you have questions about the position, please contact: 
Alex Rankin 
Head of School
Mail: alex.rankin@bladins.se
Please note that we will review applications as they are received and may complete recruitment prior to the application deadline.