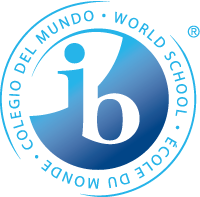 PYP Assistant
PYP Student Development Coach (Student Assistant/Elevresurs)
Bladins International School of Malmö
Temporary, 6-12 months contract
50%
Start Date: 10 August 2020
Apply by: 2020-08-07
Bladins International School of Malmö(BISM)  is an IB Continuum School located in the central parts of Malmö, right next to the beautiful green park Pildammsparken. We are authorised to deliver the IB Primary Years, Middle Years and Diploma Programme to our approximately 600 students from all over the world.  BISM is part of the Bladins Foundation, an independent school in Malmö. Bladins operates as a non-profit foundation which means that any surplus is reinvested in the core business – in the education we offer our students. In addition to the international school, Bladins also run a Swedish compulsory school, a Swedish upper secondary school and two preschools. 
About the position & qualifications
Student Assistants provide help and support to children who have additional learning needs. The children may have a disability, health issue, behavioural issue, or difficult external circumstances that make classroom learning more challenging. The Learning Support Assistants' overall function is to support the students, working with the student to use strategies that will help them towards independence in their learning and success at school. The Student Assistant is part of the Student Support Services team,dedicated to the well-being of our students. The successful applicant will be required to work approximately 20 hours/ week on a flexible schedule to fit the student's planning.
Key responsibilities
Provide support  to the student in learning, social, emotional and behaviourally.

Collaborate with the Class Teacher and Learning Support Team.

Assist with supervision of students during lunch, recess/break, transitions, and other non-instructional times.

Work alongside classroom teachers.

Communicate and collaborate regularly with Learning Support, Teacher, Fritids and parents to share progress, develop a close working relationship, and promote a continuity of care between home, Fritids and school.

Manage student behaviour and ensure a safe and optimal learning environment.

Use judgment and knowledge to positively and appropriately integrate students in the social fabric of the full school community.
This position is a part-time (50 %), temporary position.
Minimum qualifications & experience are the following:
2 years of relevant experience working with students with social, emotional and learning needs
Ability to engage and build relationships with children is essential
Fluent and accurate in both written and spoken English
Experience in highly multicultural settings is an advantage
Professional approach to all tasks, solution oriented
Team player
Ability to maintain good working relationships, and manage change when necessary.
Discrete and able to maintain confidentiality, reliable, and trustworthy
To apply
To apply please send resume and a cover letter to joy.schumacher@bladins.se 
Please use the position title as your subject heading. We will contact those whose skills and experience best match our needs. Closing date for applications, August 7th, 2020.
We look forward to receiving your application! 
Please note, Bladins reserves the right to close applications early if a suitable applicant is found.