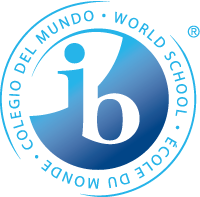 MYP Teacher
Learning Support
Bladins International School of Malmö
Temporary, 9th August 2021- 21st June 2022
100%
start date: 9th August 2021
Apply by: 2021-05-20
Bladins School is an independent School consisting of a Swedish Preschool, Swedish Compulsory School, an International School and an Upper Secondary School, in total approximately 1500 students. We are located in Malmö, a large, vibrant city located in the south of Sweden. 
The International School is authorized to deliver the IB Primary, Middle and Diploma programmes from the age of 3 to 19. We are now looking for dedicated, international teachers to fill temporary positions on our team.
Bladins International School of Malmö welcomes applications from dedicated and enthusiastic professionals for the positions below:
Position: MYP Learning Support (Inclusive Education) Teacher
This position is a full-time position for one year.
to teach pupils within the school and lead by example with stimulating teaching, which inspires pupils to learn
to ensure that the inclusive education provision is an integral part of school life
to enhance the Learning and Teaching for pupils and staff
to be an advocate for pupils, to work alongside staff and to support parents
to work closely as a member of the inclusive education team
to always maintain total confidentiality, both inside and outside of school
to liaise with the Vice Principal, Inclusion Education Coordinator, Lead Mentors, Mentors and Subject Teachers, where necessary, to keep them informed of academic and pastoral needs and progress
Minimum qualifications & experience are the following:
B.A. Degree in Education or other relevant degree or teaching qualification
Experience in highly multicultural settings
Effective Date: 9th August 2021 (Orientation 6th August 2021). The position is for one school year with the possibility of extension. 
To Apply:
To apply please send resume and a cover letter to: greg.cowan@bladins.se
Please use the position title as your subject heading. We will contact those whose skills and experience best match our needs.
We look forward to receiving your application!
Bladins reserves the right to close applications early if a suitable applicant