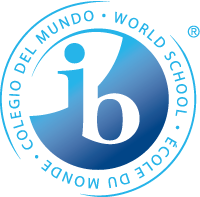 MYP Coordinator
Pedagogical Leadership
Bladins International School of Malmö
Temporary until 31 December 2020, with the possibility of extension
50 %
Start date: as per agreement
Apply by: 2020-09-07
Bladins International School of Malmö (BISM) is an IB Continuum School located in the central parts of Malmö, right next to the beautiful green park Pildammsparken. We are authorised to deliver the IB Primary Years, Middle Years and Diploma Programme to our approximately 600 students from all over the world.  BISM is part of the Bladins Foundation, an independent school in Malmö. Bladins operates as a non-profit foundation which means that any surplus is reinvested in the core business – in the education, we offer our students. In addition to the international school, Bladins also run a Swedish compulsory school, a Swedish upper secondary school and two preschools. 
About the position
The MYP Coordinator is expected to organise and manage all aspects of the relevant IB Programme in accordance with Bladins International School of Malmö's mission statement and philosophy. The MYP Coordinator must have a solid understanding of the programme requirements in order to provide staff, students and parents with comprehensive information regarding the programme.
The role of MYP Coordinator is considered part of the pedagogical leadership team. As a member of the pedagogical leadership team at BISM, the MYP Coordinator is expected to liaise with other Programme Coordinators, and Vice Principals within the school to ensure a coherent continuum of the curriculum.
The MYP Coordinator may be required to carry out additional tasks that are in line with the above job description, as required by Vice Principals or the Head of School. The MYP Coordinator ensures that there is a collaborative approach to the learning, teaching and planning of the curriculum.
Preferred Qualifications & Experience:
Degree in Education or other relevant degree or teaching qualification
5 years relevant international leadership and teaching experience
Experience as an MYP Coordinator
Recent professional IB professional development in MYP
Strong verbal and written communication skills in English
Strong pedagogical skills
Experience working in multicultural and multilingual environments
Proficiency in Microsoft Office and Google suite
Proven problem-solving and creative thinking skills
To be successful in this role you have the ability to create good relationships with colleagues, students and other stakeholders. You are open-minded, flexible and driven by the passion to create the best possible learning environment for the students. We place great emphasis on personal traits.
We look forward to receiving your application!
Please apply by sending an email with your CV and cover letter to alex.rankin@bladins.se by 7th September 2020
Please note: Bladins reserves the right to close applications early if a suitable applicant is found.